home
Home
navigate_next
News
navigate_next
News & Features
navigate_next
Beam-raising Ceremony for the New Humanities Building
2022/06/08
Beam-raising Ceremony for the New Humanities Building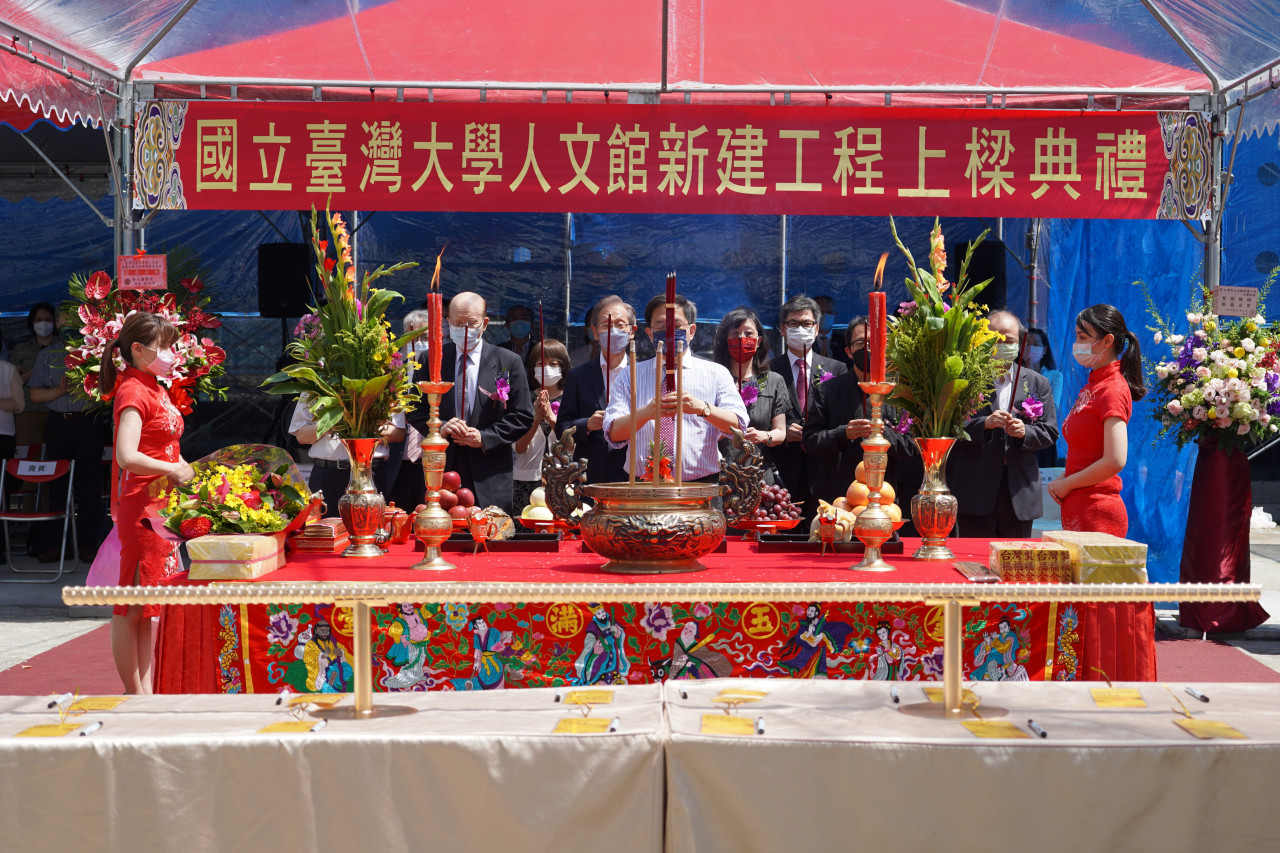 The Beam-raising ceremony was held for the new humanities building on the morning of June 1, 2022. The event was hosted by president Chung-Ming Kuan on the building site.
The Humanities Building has come a long way since Mr. Johnny Shih, Chairman of ASUS, made the first large donation of TWD 540 million to the building project. The new building will be home to a variety of departments and aim to enrich students' experience, consolidate intellectual community, deepen research, and inspire innovation.
The project is expected to be completed by June 2023.